Corrugated Solar Sheets by Philip Tankarian
The idea is to com­bine the inno­v­a­tive tech­nol­o­gy of organ­ic pho­to­voltaics (OPV) with a com­mon­ly used and time-test­ed mate­r­i­al, the cor­ru­gat­ed sheet. The project vision describes cor­ru­gat­ed sheets made from translu­cent, col­ored OPVs as a uni­ver­sal build­ing mate­r­i­al that facil­i­tates the use of solar pan­els in our cities.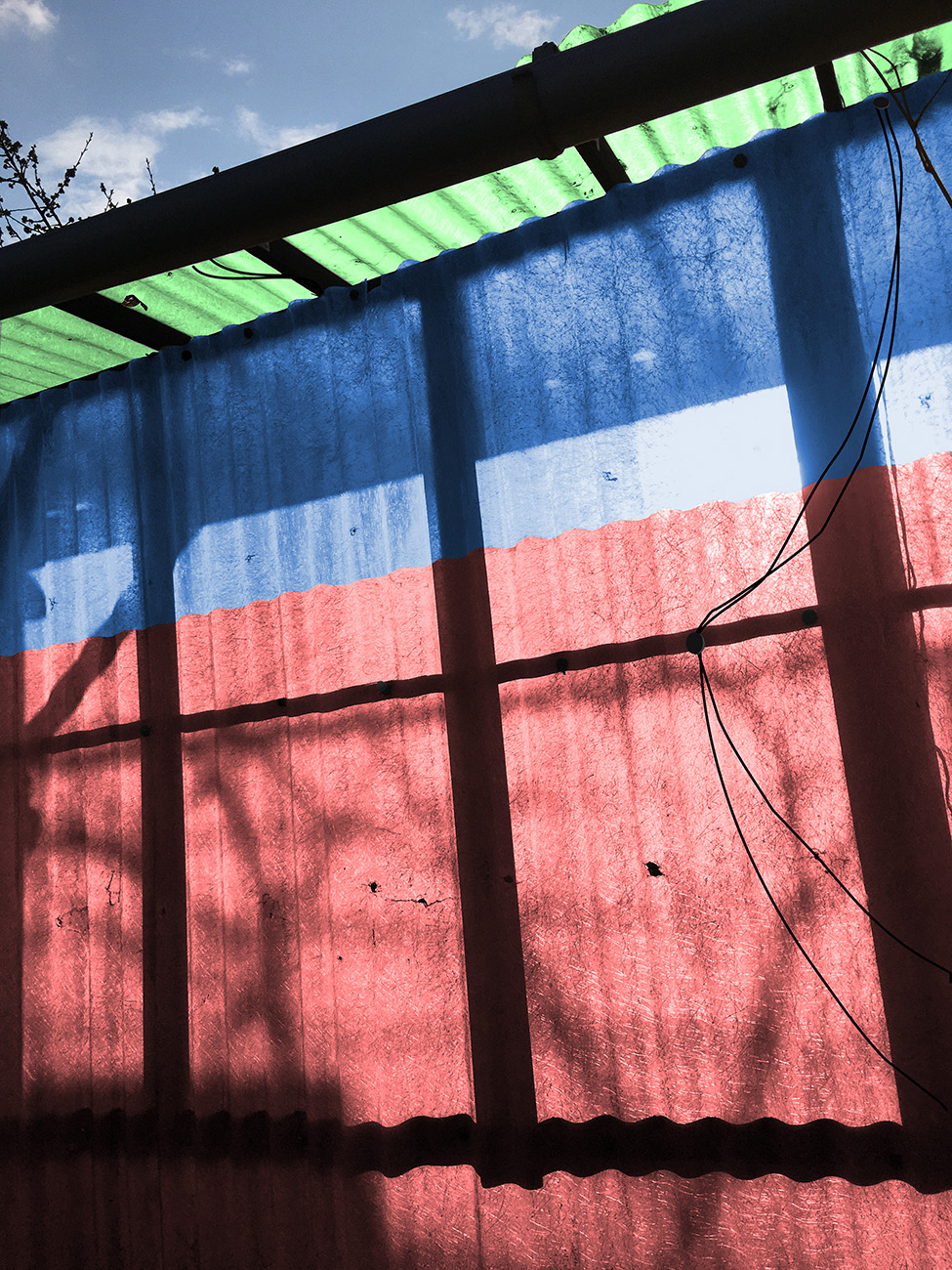 Who The project was devel­oped in col­lab­o­ra­tion with ASCA, a man­u­fac­tur­er of OPVs. The prod­uct, first and fore­most, aims to be uti­lized in large quan­ti­ties by archi­tects and urban plan­ners. Con­verse­ly, it is also meant to be retailed to non-pro­fes­sion­als, where it could be sold by the meter just like con­ven­tion­al cor­ru­gat­ed sheets, with straight­for­ward instruc­tions for instal­la­tion.
Why With the emer­gence of the break­through solar tech­nol­o­gy of the OPV, a per­sua­sive answer on how to actu­al­ly inte­grate it into the archi­tec­ture is still lack­ing. Cor­ru­gat­ed sheets are char­ac­ter­ized by their wave struc­ture, which cre­ates sta­bil­i­ty with­out adding much mate­r­i­al. Sub­se­quent­ly, the instal­la­tion on a vari­ety of dif­fer­ent sup­port­ing struc­tures becomes very sim­ple.
How In a con­crete sce­nario, the cor­ru­gat­ed solar sheets will be man­u­fac­tured with an infi­nite width and finite height (1–2 meters), while per­fo­ra­tions in the print out of the OPV film enable cut­ting the sheets to desired lengths. The mate­r­i­al will con­sist almost exclu­sive­ly of PET plas­tic, allow­ing a high degree of cir­cu­lar­i­ty. In most cas­es, mon­tage on sup­port­ing struc­tures or walls will only require screws and rub­ber wash­ers.
Where These sheets cov­er a broad range of appli­ca­tions in archi­tec­ture, while the most obvi­ous ones would be roofs and facades.