VOGELPERSPEKTIVE (BIRD's EYE VIEW) by Michelle Schäfer
"Vogelper­spek­tive" dis­cov­ers the ambiva­lence of archi­tec­tur­al orna­men­ta­tion. As a means of rep­re­sen­ta­tion, orna­ments are attached to build­ings like acces­sories. By undress­ing them, the image dis­solves and we find hol­low objects in front of per­fo­rat­ed walls. How­ev­er, in between plas­ter and sty­ro­foam we might also find a bird's nest, because look­ing through the eyes of a bird, these objects turn build­ings into rocky land­scapes with great breed­ing areas.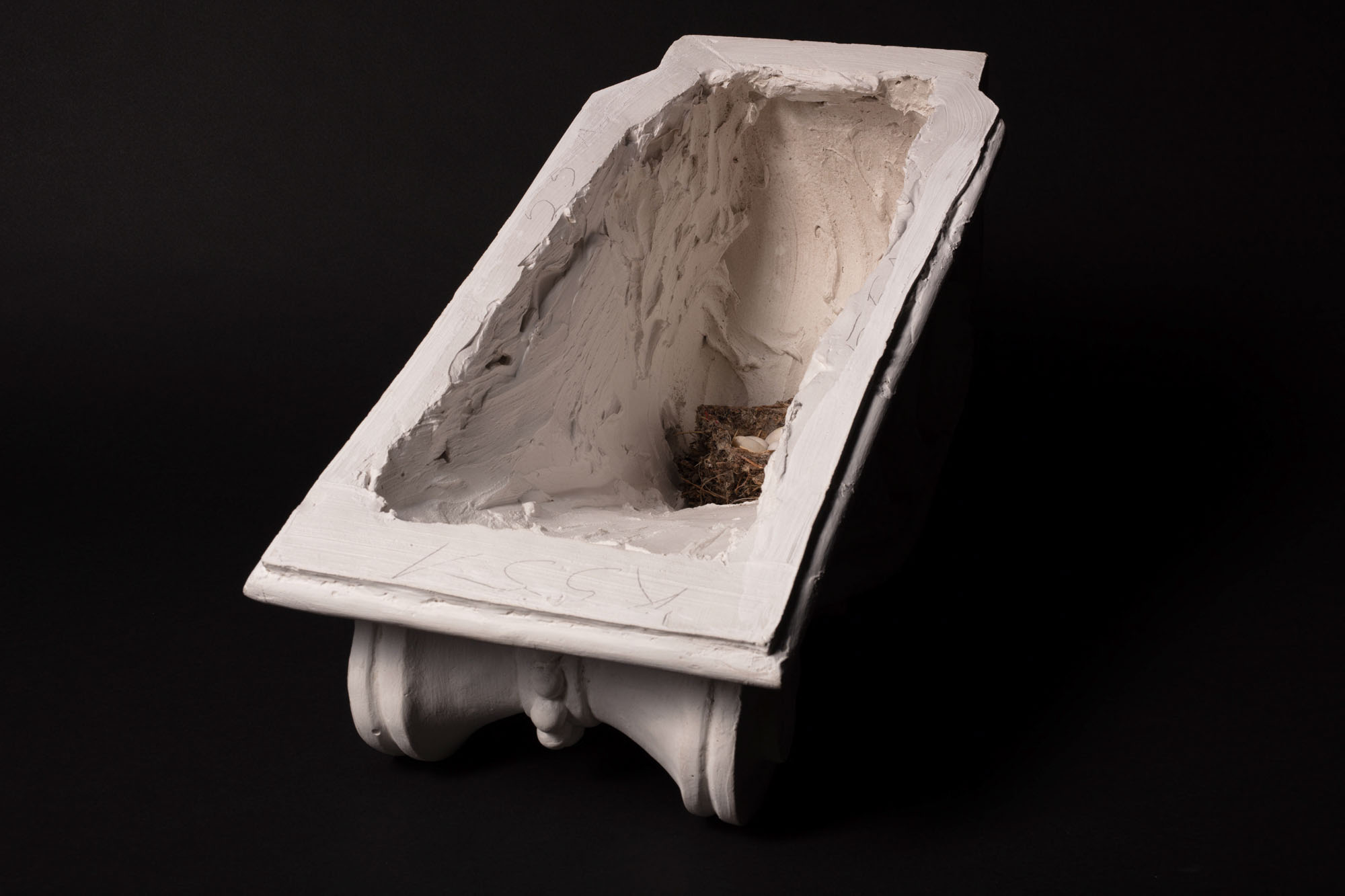 Why Hol­low spaces can pos­si­bly be found all over the city. We sim­ply need to change our per­spec­tive to dis­cov­er them.